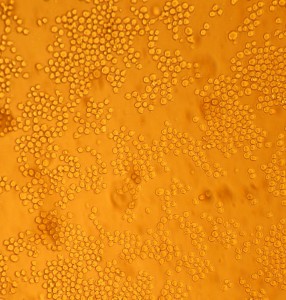 The Monoclonal Antibody Faciliy (MAF) has been a part of the Bioexpression and Fermentation Facility since 2012 and can also assist with antigen production and purification.  The MAF works closely with the UGA Office of Animal Care and Use to provide top quality custom antibody development and production.  Following the standards of an ICH Q-10 system, the MAF can provide you with useful tools for research and quality documentation to support your publications, all while keeping your costs to a minimum.  The UGA facilities which house our research animals are fully AAALAC accredited and provide the best quality care for the best results.  Our services include:
Immunizing mice
Performing fusions
Cloning selected cell lines
Preserving these selected cell lines in liquid nitrogen
Producing and purifying antibodies from cell cultures
For further details please contact Michelle Lewis at lmlewis@uga.edu.