Image: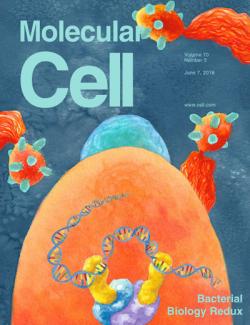 A paper from the Michael P. Terns lab was recently published in, and featured on the cover of, the journal Molecular Cell.
The research, published in conjunction with UConn Health, focuses on CRISPR-Cas, an RNA-based viral immune system; more specifically, it explains how the cell recognizes the virus as an invader, and which bacterial proteins were necessary for successful integration and immunity, according to UGA Today.
Distinguished research professor Terns, postdoctoral fellow Masami Shiimori, and UConn Health's Brenton Graveley and Sandra Garrett worked to sequence millions of genomes in order to "determine how the bacterial immune system creates a molecular memory to remove harmful viral DNA sequences and how this is passed down to the bacterial progeny," Graveley told UGA Today.
"This research is more fundamental and basic than studies that are trying to determine how to use CRISPR for therapeutic or biomedical application," Terns told UGA Today. "Our study is about the unique first step in the process, known as adaptation, where fragments of DNA are recognized and integrated into the host genome and provide immunity for future generations."
Click here to read the full article from UGA Today.
To read the full paper, available via Cell Press, click here.