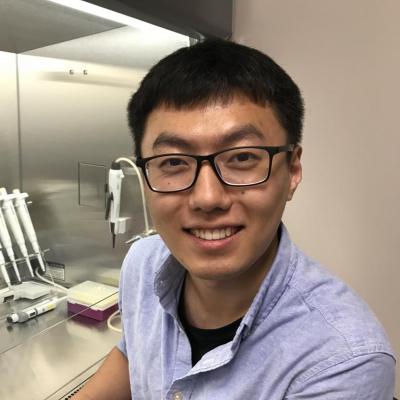 Graduate Research Associate
Yin Lab
Contact Info
Lab office:
Center for Molecular Medicine, Rm 2217
Research

Research Interests:

Obesity, Diabetes, Brown adipose tissue transplantation
Education

Education:

B.S. 2014 Wuhan University
Selected Publications

Selected Publications:

Fu W, Liu Y, Sun C, Yin H. Transient p53 inhibition sensitizes aged white adipose tissue for beige adipocyte recruitment by blocking mitophagy. FASEB J. 2018 Jul 27:fj201800577R. doi: 10.1096/fj.201800577R. [Epub ahead of print] PubMed PMID: 30052487.
Liu Y, Wang J, Liu Y, Wang Y, Zhang Z, Oksanen HM, Bamford DH, Chen X. Identification and characterization of SNJ2, the first temperate pleolipovirus integrating into the genome of the SNJ1-lysogenic archaeal strain. Mol Microbiol. 2015 Dec;98(6):1002-20. doi: 10.1111/mmi.13204. Epub 2015 Sep 25. PubMed PMID: 26331239.
Jia H, Liang T, Wang Z, He Z, Liu Y, Yang L, Zeng Y, Liu S, Tang L, Wang J, Chen Y, Xie Z. Multistage regulator based on tandem promoters and CRISPR/Cas. ACS Synth Biol. 2014 Dec 19;3(12):1007-10. doi: 10.1021/sb500029n. PubMed PMID: 25524111.