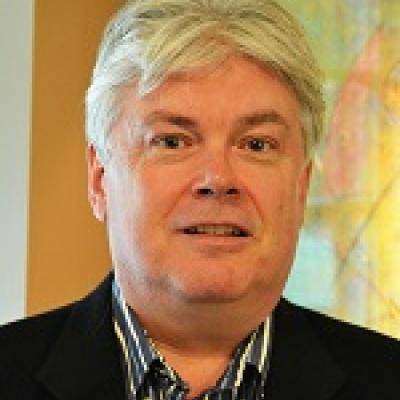 Director of the Center for Molecular Medicine
Professor and GRA Eminent Scholar of Molecular Cell Biology
Georgia Cancer Coalition Distinguished Scientist
Contact Info
Office:
Center for Molecular Medicine
Lab office:
Center for Molecular Medicine
Research

Research Interests:

The Dalton laboratory is interested in how 'molecular medicine' can be used to understand human disease, for the purpose of developing new therapies and cures.

Pluripotent stem cells are being in the Dalton laboratory to decipher the molecular and cellular basis of human disease and to understand mechanisms of tissue regeneration. Important outcomes from these translational studies include the development of cell-based and small molecule-based therapeutics in a range of clinical areas for which there are no current therapies or treatments. Focus areas for the Dalton laboratory include building new blood vessels (vascular engineering) for use in areas such as peripheral artery disease, cardiovascular disease, traumatic injury and stroke. A second area of interest focuses on the development of new drugs that can be used to treat metabolic diseases such as type 2 diabetes. We are also developing transplantation approaches for diabetic patients using stem cell technology. Here, we collaborate with tissue engineers and transplant biologists in this multidisciplinary project aimed at curing human metabolic disease. See https://daltonlab.uga.edu for more details. The Dalton laboratory is located in the new Center for Molecular Medicine (https://cmm.uga.edu).
Courses Regularly Taught
Of Note

Of note:

Stephen Dalton is Chair of the Southeast Stem Cell Consortium

https://sescc.uga.edu

The Southeast Stem Cell Consortium is dedicated to the promotion of induced pluripotent stem cell (iPSC) research throughout the southeastern region of the United States.

The Southeast Stem Cell Consortium performs a critical role in the coordination of iPSC research to promote basic discovery and to translate this into new therapeutics, diagnostics and cures. Founded in 2008, the consortium supports research using iPSC technology relating to tissue repair (spinal cord injury and head trauma), cardiovascular disease and stroke, metabolic diseases including diabetes and obesity, neurodegenerative disorders including Parkinsons disease, Alzheimer's disease/dementia and, amyotrophic lateral sclerosis (ALS). Discoveries in these areas will serve as a platform to develop next generation drugs, therapeutics and diagnostics. These therapies will have utility in areas for which there are currently no effective treatments or solutions.

 
Education

Education:

University of Adelaide, Australia, Ph.D.
Flinders University (Hons.), Australia, BSc.
Grants

Grants:

National Institute of Health Program Grant PO1

Private funding from Pharma and Biotech

GRA
Selected Publications

Selected Publications:

Fagnocchi, L., Cherubini, A., Hatsuda, H., Fasciani, A., Mazzoleni, S., Poli, V., Berno, V., Rossi, R.L., Reinbold, R., Endele, M., Schroeder, T., Rocchigiani, M., Szkarłat, Ż., Oliviero, S., Dalton, S. and Zippo, A. (2016). A Myc-driven self-reinforcing regulatory network maintains mouse embryonic stem cell identity. Nat Commun. 7, 11903.

Soufi, A. and Dalton, S. (2016). Cycling through developmental decisions: how cell cycle dynamics control pluripotency, differentiation and reprogramming. Development 143, 4301-4311.

Cliff, T.S. and Dalton, S. (2017). Metabolic switching and cell fate decisions: implications for pluripotency, reprogramming and development. Curr Opin Genet Dev. 46, 44-49.

Ter Huurne, M., Chappell, J., Dalton, S. and Stunnenberg, H.G. (2017). Distinct Cell-Cycle Control in Two Different States of Mouse Pluripotency. Cell Stem Cell 21, 449-455.

Cliff, T.S., Wu, T., Boward, B.R., Yin, A., Yin, H., Glushka, J.N., Prestegaard, J.H. and Dalton, S. (2017). MYC Controls Human Pluripotent Stem Cell Fate Decisions through Regulation of Metabolic Flux. Cell Stem Cell 21, 502-516.