Image: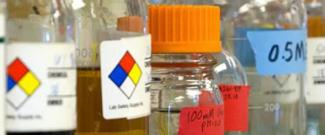 The Complex Carbohydrate Research Center has announced an opening for a tenure-track faculty member.
Applications to the assistant professor–level position are asked to have a Ph.D. (or equivalent), at least two years of relevant postdoctoral research experience, an outstanding publication record in the areas of plant glycobiology or glyco(bio)chemistry, and a well-developed research plan.
Competitive candidates' research programs should center on plant cell wall structure, biosynthesis and/or cell biology, and "relate to the following core missionn at the CCRC — increasing knowledge of the structures, synthesis, and functions of complex plant cell wall carbohydrates," the announcement said.
According to the announcement, "successful candidates will be expected to build or maintain a vibrant, extramurally-funded research program that integrates with and leverages the synergistic and collaborative research environment at the CCRC, a research center with resources for cutting edge research on all aspects of glycoscience."
Those interested are encouraged to apply through UGA Job Search.